Easy Chicken Fajitas are one of our favorite dinners of all time. Tender, juicy chicken breasts, fresh crunchy peppers, and sweet onions mixed in a simple homemade sauce and stacked high in tortillas
These Easy Chicken Fajitas are the ideal weeknight meal because they are ready in just 30 minutes from start to finish! I used a mix of red and yellow peppers as well as red and white onions.
Chicken fajita recipe

Are Fajitas Healthy? Yes, as described, these chicken fajita recipes are healthy and nutritious. The fajita filling in this dish is undoubtedly healthy, with lean chicken, fresh peppers, and homemade seasonings with a dab of olive oil. you can serve these with low carb or high protein tortillas.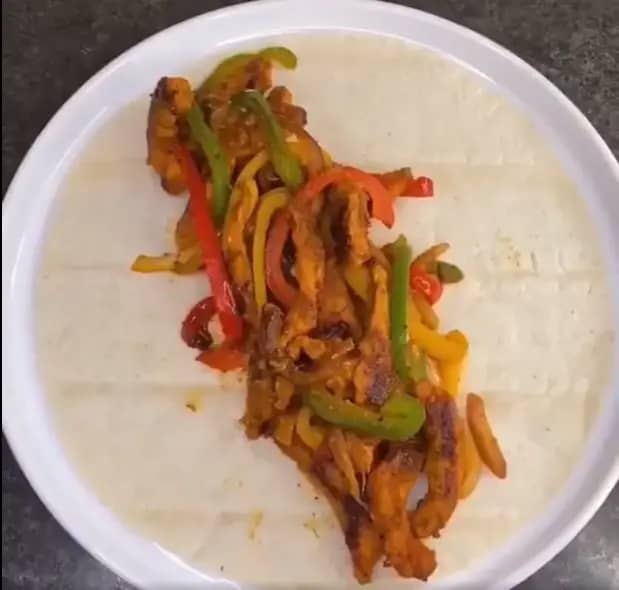 How to Make skillet chicken fajitas

This chicken fajita recipe is easy to prepare! The chicken is tasty and juicy, and the peppers are tender-crisp! You can have excellent fajitas on the table in about 30 minutes, including prep time! chicken fajita recipes.
Mix seasoning blend.
Cut veggies and chicken.
Cook chicken in olive oil in a pan, and add veggies.
Fill your tortilla shells with your favorite toppings!
If you overcrowd the skillet with the chicken, it will not brown properly (I do two smaller batches).
I normally soak the onions in cold water while I prepare the rest of the ingredients to soften them up a bit for my kids. Of course, this step is optional!
The recipe for stove top fajitas starts by heating up a cast iron skillet on the stove. Once it's hot enough, add some oil and cook the onions and peppers until they're soft. Add the chicken to the pan and cook it until it's no longer pink inside. Add in some salt, pepper, cumin, chili powder, paprika and oregano to taste.
Fajitas are a Mexican dish that is traditionally made with skirt steak, but can also be made with chicken. The meat is marinated in a mixture of lime juice, garlic, and spices before being grilled or cooked on the stove top.